year-round in music, visual art, theater, historical sites, dining and more!
Denise Maccafferri Photography

Denise Maccafferri Photography

The Plymouth Bay Cultural District was established in 2014. It's the home to historic Plymouth's tightly woven community stressing diversity and inclusion. Discover all that's in store year-round with historic sites/tours, music venues, art galleries, performing arts/theater, dining, shopping and so much more!  Welcome to America's Hometown…We are so glad you are here!
Thank you for supporting the Plymouth Bay Cultural District and its efforts as we continue to strive to bring you the best in arts, culture,
cuisine and retail in the Cultural District of Plymouth.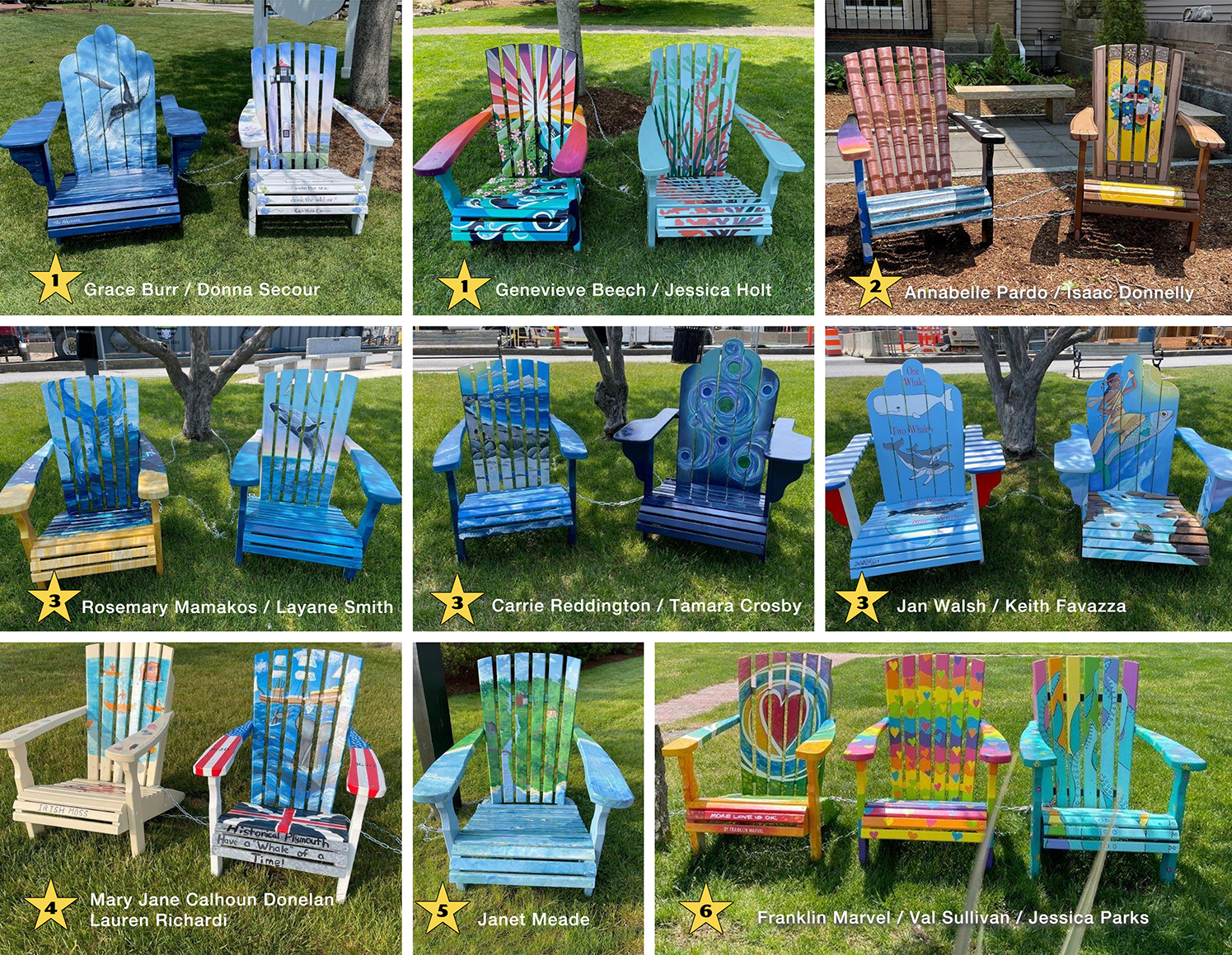 Adirondack Chairs for Auction
Old Courthouse (Town Hall) Green, Friday, September 15th
with a viewing at 5:15 -6:00 and auction at 6:00 PM.
The public is welcome to attend.
The rain date is September 15th.
Our thanks to the Auctioneer, Jim Wells and Brew and Cips,
who will be serving mocktails and non alcoholic beverages.
It's time for Plymouth's 3rd Annual Yarn Pop! The public art installation is on display  and features forest plants and animals; streams, pond and fish; cranberries and crops all created by knitters, crocheters and felters!
The collaborative public arts display is presented for the second year by Plymouth Harbor Knits and the Plymouth Bay Cultural District. Funding was provided by grants through Mass Cultural Council, the Plymouth Cultural Council and the Plymouth Growth and Development Corporation.
A celebration and tribute to our awesome community!  Share what you love about Plymouth on the back of a postcard, created by renowned artist, Franklin Marval.   Your postcard and sentiment will be collected and included in lovely art displays in Spring/Summer 2023.  Join us for this innovative campaign and check our calendar for scheduled events in March!

Plymouth Area Organizations
Originating Cultural Assets
Historical Sites and Attractions
Free music from the area's best musicians and genre's on local porches and in front of businesses during Plymouth's Waterfront Festival and in front of businesses from Leiden Street to South Park Avenue.
The PBCD's CHALKART – local artists created incredible, vibrant and colorful chalk art on Towne Square in 2021. Here, local artist, Keith Favazza, recreating his masterpiece "Greetings from Plymouth"
Yarn Pop was held in May and features interactive components like a scavenger hunt for the lobsters, pirate's treasure and historical landmarks woven into the displays.