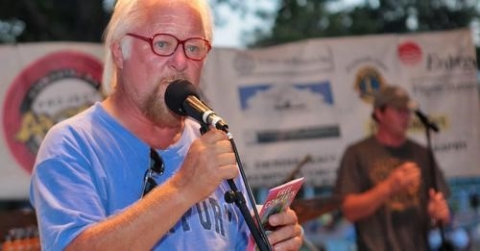 Tickets to "A Night for Mike" are $30 each, or $500 for a table of 10, available at tickets.plymouthphil.org a service generously hosted by Plymouth Philharmonic Orchestra. To purchase accessible seats, call the box office at 508-746-8008. Free parking is available in Memorial Hall's lot and in on-street parking spaces in close proximity.
The region's arts community has long rallied to support those in need. Now, a broad circle of these passionate peers are collectively championing the recovery of one of their own – a man that music saved, and a man that saves music – in his time of need.
Project Arts Plymouth presents the benefit "A Night for Mike," in support of Mike Landers, the nonprofit's president, director and a founder, on Friday, March 31, 6 to 11 pm, at Plymouth Memorial Hall, 83 Court Street, Plymouth. The evening's entire proceeds support expenses incurred while Mike and his family have endured a courageous recovery, four-months to date, from his life-altering stroke. Comedian Christine Hurley hosts as emcee, highlighting many special guests, live music from local performing artist peers, light hors d'oeuvres, a cash bar, 50/50 raffles, a live and silent auction and more. To become an event sponsor or contribute an auction donation, email projectartsplymouth@gmail.com.