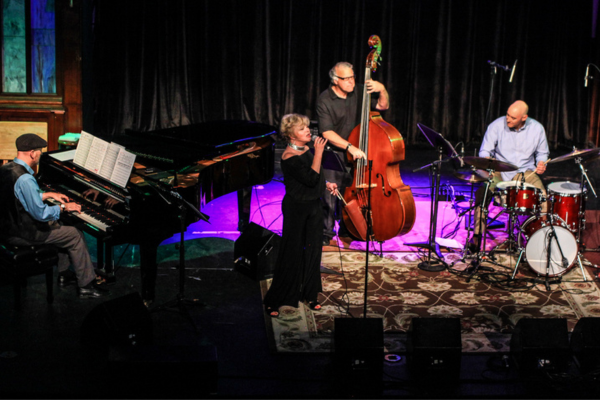 About the Band
Featuring Mike Flanagan and Tim Ray
This All-Star quartet will feature unique arrangements of American standards, jazz standards, Bossa Nova and a few musical surprises.
Marshall Wood and Donna Byrne have been performing in New England and beyond since 1982. Each of them has established themselves internationally as superb musicians and performers. Tim Ray has had a storied career as both a great jazz pianist/composer and accompanist. Alto saxophonist Mike Flanagan is both a super talent and responsible for restoring jazz in clubs on the outer Cape.