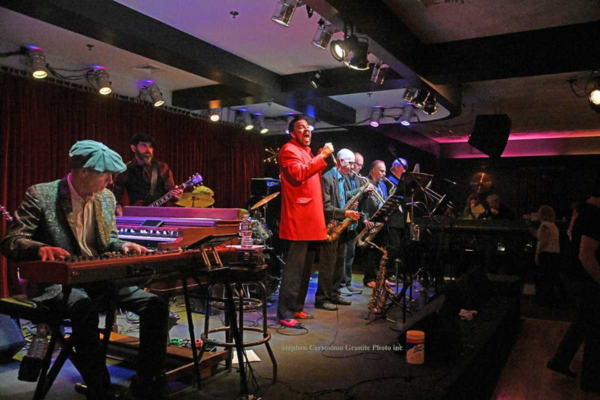 The Knickerbocker All-Stars is a 9-piece band made up of the most talented professional musicians in the New England area. The band celebrates the 50s, 60s and 70s Rhythm & Blues, Jump Blues, Swing, Blues and Soul, all of which made the Knickerbocker Music Center a mecca of dance music known throughout the world since its beginnings in Westerly, RI in 1933. The All Stars have recorded and performed with such popular musicians and vocalists as: Marcia Ball, Jimmie Vaughan, Sugaray Rayford, Thornetta Davis, Darcel Wilson, Curtis Salgaldo, Duke Robillard, Al Copley, Dave Maxwell, Sax Gordon, Johnny Nicholas and virtually all of the alumni of the legendary Rhode Island band, the Roomful of Blues.
We have climbed to the top of the Living Blues Charts, placed on the Grammy Nomination List and we were nominated for Soul Blues Album of the year by the Blues Music Awards in Memphis.
When you listen to our 4 albums please play them loud and leave space to get up and jitterbug.