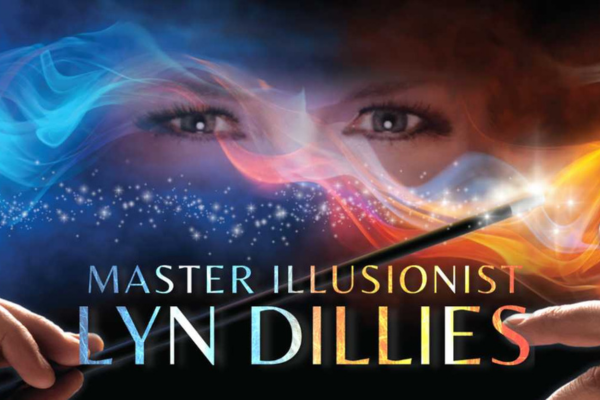 AMAZING, DYNAMIC, SPECTACULAR…
…she had the sold-out crowd applauding her every move…
Salt Lake Tribune:
The most highly acclaimed female illusionist in America, Lyn Dillies delivers a dazzling display of spectacular magic for audiences of all ages. From the grandeur of New York City's Lincoln Center to Hollywood's Magic Castle,
rave reviews accompany her unique brand of mystery, comedy and audience participation. Dillies amazes and astounds with some of the most masterful, mind-blowing illusions in magic today.