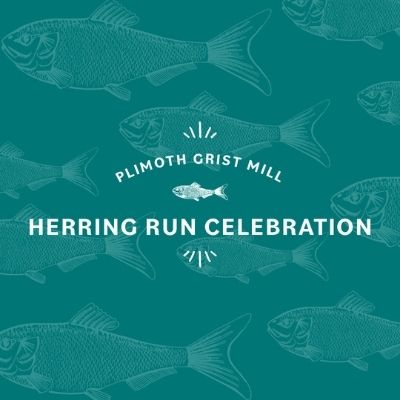 Celebrate Earth Day and the arrival of spring with friends, family, fun, and… FISH!
Every spring tens of thousands of alewife herring set off from locations through the North Atlantic, from far and afield. They find Plymouth Harbor, swim past Mayflower II and into Town Brook, where they launch themselves two miles upstream against the current, passing Plimoth Grist Mill on their way to Billington Sea to spawn. Come and observe this amazing migration known as the herring run!
At the Celebration you'll gather with local scientists, community groups and other alewife "a-fish–ionados" to watch thousands of fish pass through Town Brook, and to learn about the importance of alewives to the ecosystem and to human populations. Rub elbows with fish scientists and help them gather data, chat with community groups and learn why they value the alewives, make alewife art, play herring games, and learn how the Plimoth Grist Mill shares the brook with these fabulous fish.
Free outdoor activities. Museum admission applies for entry to the Mill.