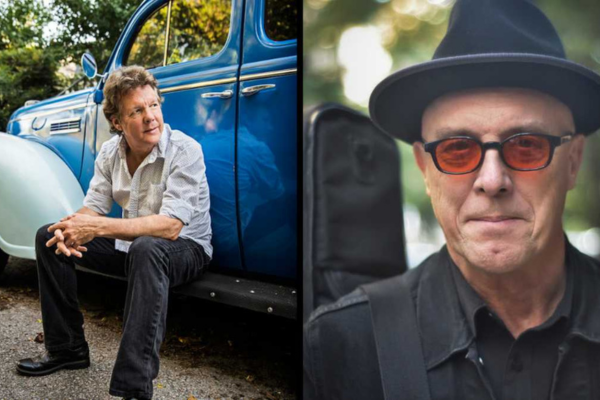 STEVE FORBERT:
Steve Forbert, Moving Through America
Years before Americana music earned its own category at the Grammy Awards, Steve Forbert helped pioneer the genre's mix of folk, roots-rock, and richly delivered storytelling. He's been a torchbearer of that sound for more than four decades since, navigating the twists and turns of an acclaimed career that's taken him from gold records to Grammy nominations, from New York City's CBGB to Nashville's Bluebird Cafe, from his 1978 debut album to 2022's vital and versatile Moving Through America.
Backed by the same band that appeared on his collection of cover songs, Early Morning Rain, in 2020, Steve Forbert fills Moving Through America with songs that are every bit as spirited as "Romeo's Tune," his Top 20 hit from 1979's gold-certified Jackrabbit Slim. The album marks the latest chapter in a story that's still unfolding, with Forbert serving as an elder statesman of Americana music while continuing to create music that's spry and steadfast.
Freedy Johnston:
A gifted songwriter whose lyrics paint sometimes witty, often poignant portraits of characters often unaware their own failings, Freedy Johnston seemingly appeared out of nowhere in the early '90s and quickly established himself as one of the most acclaimed new singer/songwriters of the day. While character studies of Johnston's lyrics get the most attention, he has a gift for melodies that wed pop melodicism with folk-influenced simplicity, as typified by 1992's Can You Fly and 1994's This Perfect World, the latter featuring his best-known song, "Bad Reputation." When Johnston's tenure with the major labels ended with 2001's Right Between the Promises, his recording schedule slowed down considerably, but 2010's Rain on the City and 2022's Back on the Road to You confirmed his style and his talent were still serving him well.