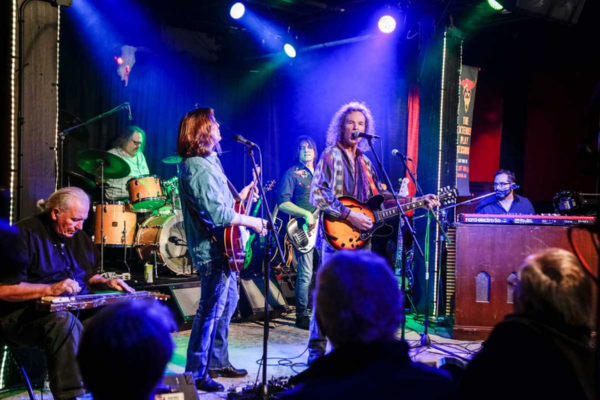 "The best country-rock out of Boston since Harvard student Gram Parsons put together his International Submarine Band" CREEM magazine
"If the Band were cutting Music from Big Pink in 1993 it would probably sound something like Southside of the Sky"…meaty and rhythmically appealing musical Americana, with a natural, effortless charm…timeless music for the 1990s." Austin Chronicle
"The rip and tear spirit of the Georgia Satellites, the cerebral hayseediness of the Jayhawks and Cracker and the loose desperate fun of Black Crowes share blood ties with the Steaks sound" Nashville Banner
"Musically and artistically, the Steaks rank among the best of the roots-rock leaders." Dirty Linen
With seven albums currently to their credit, the Swinging Steaks resume boasts multiple Boston Phoenix and Boston Music Awards and appearances on Late Night with Conan O'Brien, on Mountain Stage, at the CMJ Music marathon in New York and at the Nashville Extravaganza. It's their charismatic live performances, reflecting
the sheer joy of playing music together, that keeps their fans coming back for more and making new ones at every show.
This kind of magic cannot be manufactured or simulated!