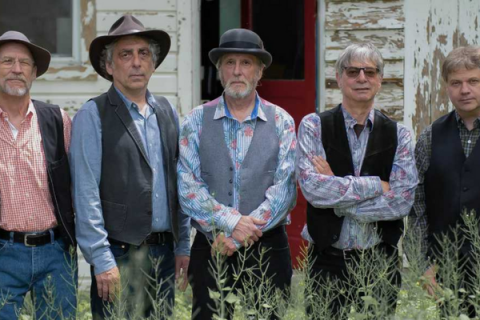 From Woodstock to The Last Waltz, The Band has been at the center of rock and roll's most esteemed happenings. They are regarded as one of the most popular and influential rock groups in the world and thought of as the "pioneers of Americana music."
The THE BAND Band is dedicated exclusively to The Band's music, bringing it to life with authentic, true-to-form renditions of their extraordinary repertoire. From hit songs like "The Weight," "Up on Cripple Creek," and "The Night They Drove Old Dixie Down" and deep cuts from their classic albums, to the historic collaborations with Bob Dylan, The THE BAND Band delivers with the passion and commitment for which The Band was renowned.
Touring since 2007, The THE BAND Band has earned critical acclaim for their musicality as well as for the incredible energy they create at their concerts. Gary Solomon (bass, vocals), Jack Kraft (keyboards, accordion, mandolin, vocals), Josh Radin (guitar, vocals), Loren Korevec (piano, vocals), and Matt Crawford (drums, vocals) bring a show not to be missed!
"The THE BAND Band really nails it. Their shows recapture the incredible vibe that was unique to The Band." – George Walsh, WCWP-FM, NY