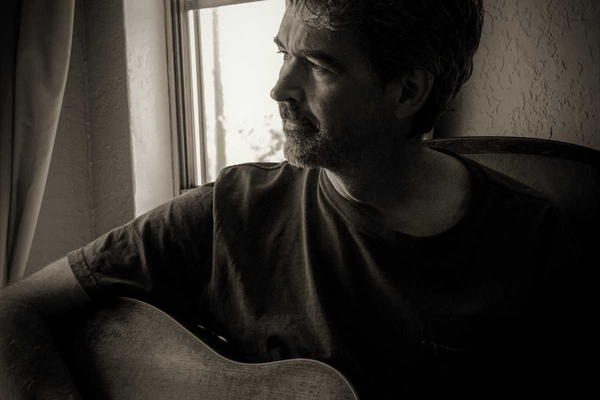 Americana/folk stalwart Slaid Cleaves has been putting out highly acclaimed records for 25 years now, consistently delivering songs that strike people's hearts and become part of their lives. Together Through the Dark is no different. Producer Scrappy Jud Newcomb and Cleaves teamed up for the third time in early 2022 between Covid surges to record a new batch of songs, Slaid's first in five years. Familiar themes of struggle and resilience will be a surprise to no one. As Scrappy puts it, "This album speaks to the hopeful, the hard working, the battered, confused, and the sad. But above all to the believers in the city of freedom that we heard in the stories of our youth and all those FM radio hits." Watch for single releases to radio and streaming services in early 2023 in anticipation of a March 3rd worldwide album release.
Joseph Hudak of Rolling Stone Country calls Cleaves "a master storyteller, one influenced not by the shine of pop-culture but by the dirt of real life."
The music of Texas-based singer/songwriter Slaid Cleaves is rooted in traditional country and folk forms, but is distinct enough to have held interest amidst a sea of singer/songwriters since the 1990s. While he released a handful of recordings during the early '90s, he gained significant notice with No Angel Knows, which was released on Rounder's Philo subsidiary in 1997. Joined by former Lucinda Williams guitarist and producer Gurf Morlix, Cleaves combined his interest in folk songs, early rock and roll, and traditional country music into an amalgamation of styles becoming known at that time as Americana. Not surprisingly, the album rode high into the charts at Americana-formatted radio stations across the U.S. and Canada that year and set the tone for the rest of his career.
After signing with Jimmy LaFave's Music Road Records, he issued Everything You Love Will Be Taken Away (2009, featuring liner notes from fan Stephen King), the two-disc Sorrow & Smoke: Live at the Horseshoe Lounge (2011), and Still Fighting the War (2013), produced by beloved Austin guitarist Scrappy Jud Newcomb. The title song was inspired in part by Craig F. Walker's Pulitzer-winning photo-essay depicting a Marine's harrowing return to civilian life. The album was praised as "one of the year's best albums" by American Songwriter and "carefully crafted, . . . songs about the struggles of the heart in hard times" by the Wall Street Journal. The New York Daily News called his music "a treasure hidden in plain sight," while the Austin Chronicle declared, "there are few contemporaries that compare. He's become a master craftsman on the order of Guy Clark and John Prine."